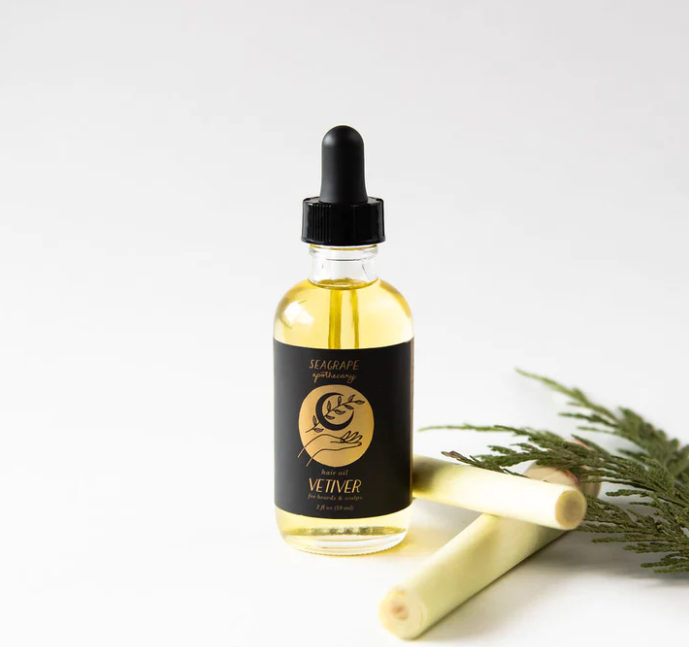 Hair Oil | Beard + Scalp Serum
Regular price $30.00 Sale
A deeply hydrating hair treatment, this is perfect for scratchy beards and irritated facial skin, dry hair and parched scalps. Beautifully blended oils deliver the nutrients skin needs and penetrate hair, resulting in shiny and soft locks! 
To use, massage a few drops into the hair, being sure to massage the scalp or face and leave on 1 hour to 1 day, and then wash out. You'll be left with silky, healthy hair and nourished skin!

Vetiver scent - herbaceous, sweet, and woody. 
Ingredients: Argan, hazelnut, and jojoba oils, essential oils of vetiver, lemongrass, + grapefruit. Love. VEGAN.  
2oz glass bottle