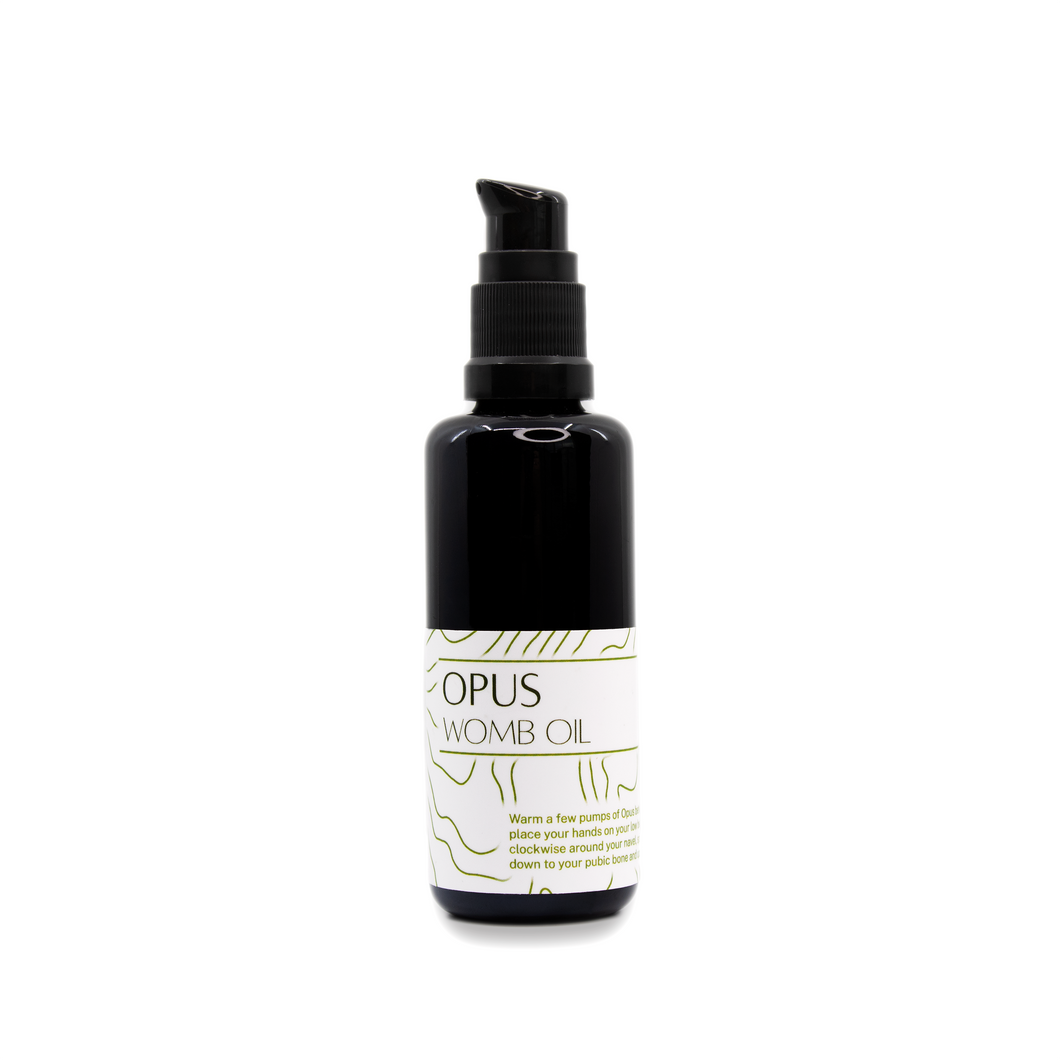 Opus | Womb Oil
Regular price $32.00 Sale
A slow-infused blend formulated with herbs and oils known to ease tension, soften tissues, and move stagnant energy around the pelvis and low belly. Opus is intended to be used as part of your consistent self-care practice, though many find it particularly helpful during the luteal phase of your cycle.
50ml
Ritual:
Warm a few pumps of Opus between your hands then place your hands on your low belly. Take a moment to connect with your body and set an intention. Gently massage clockwise around your navel, spiraling outward down to your pubic bone and up to your ribs. If you find areas that feel tender or sensitive, explore them with a sense of curiosity rather than trying to "fix" them.
If you have extra time, place a hot water bottle or heating pad over your low belly with plastic wrap between it and your skin. Let the oil sink in for 15 minutes up to an hour, then do your massage.
Not for use during pregnancy.
Ingredients: Sunflower Seed Oil*, Rosemary*, Yarrow*, Mugwort*, Castor Oil*, Avocado Oil*, Vitamin E, Essential Oils of Clary Sage, Cypress*, Lavender*, Ginger*, Geranium
*Certified Organic