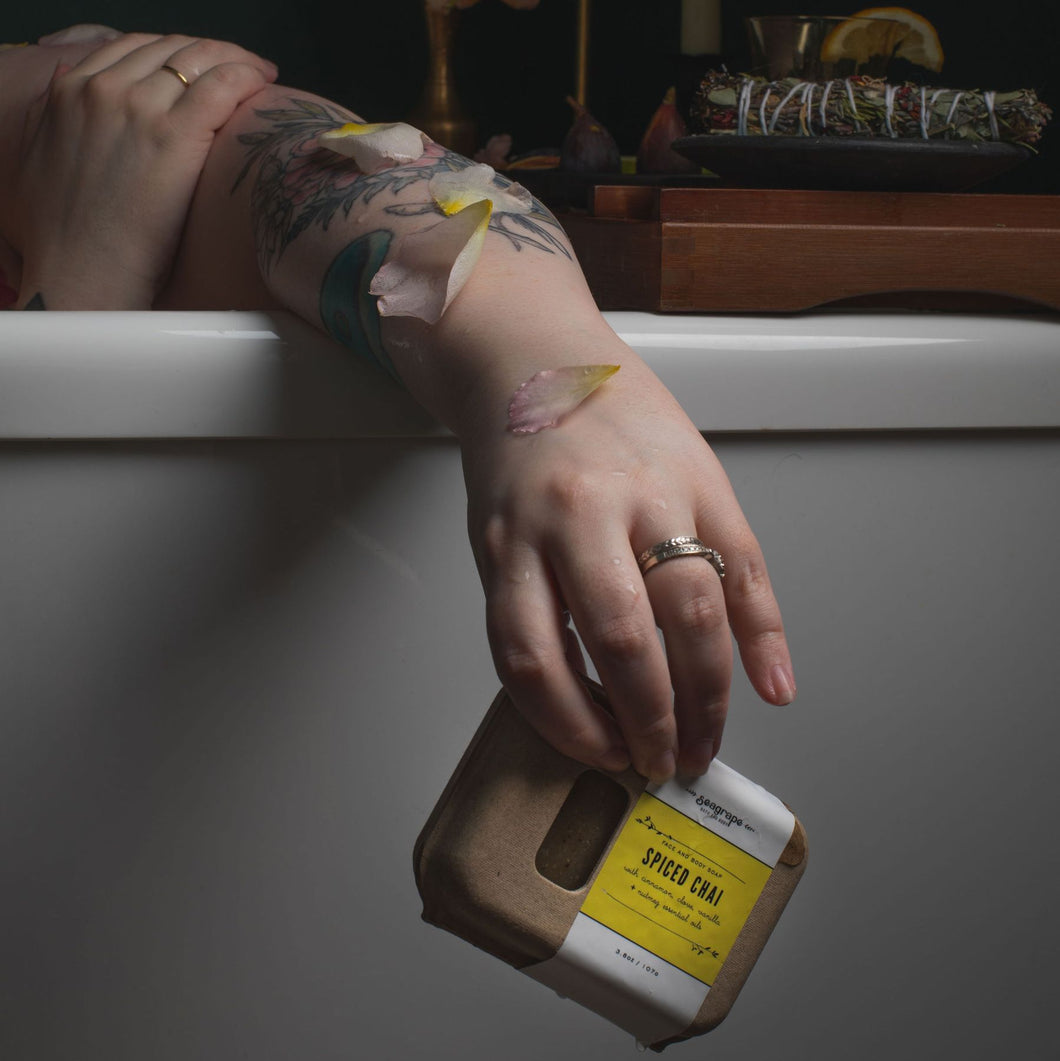 Spiced Chai *Seasonal LTD* | Face & Body Soap
Regular price $12.00 Sale
A limited edition Fall favorite! 

This handmade bar soap is formulated with warming spices like cinnamon, clove, and nutmeg to comfort and nourish you. Imagine cozying up under a soft blanket in front of a warm fireplace. The organic essential oil aromatherapy of this soap takes you there! 

With ground herbs for gentle exfoliation, and evening primrose oil for deep hydration - this soap is perfect for dry winter skin. Vegan and all organic, this bar is the perfect gift or self care tool.
Ingredients: Saponified oils of olive, coconut, soy, castor, almond, and evening primrose. Essential oil blend. Organic Herbs (ground cinnamon, cardamom, vanilla, cloves).
4.3oz | made with love | VEGAN