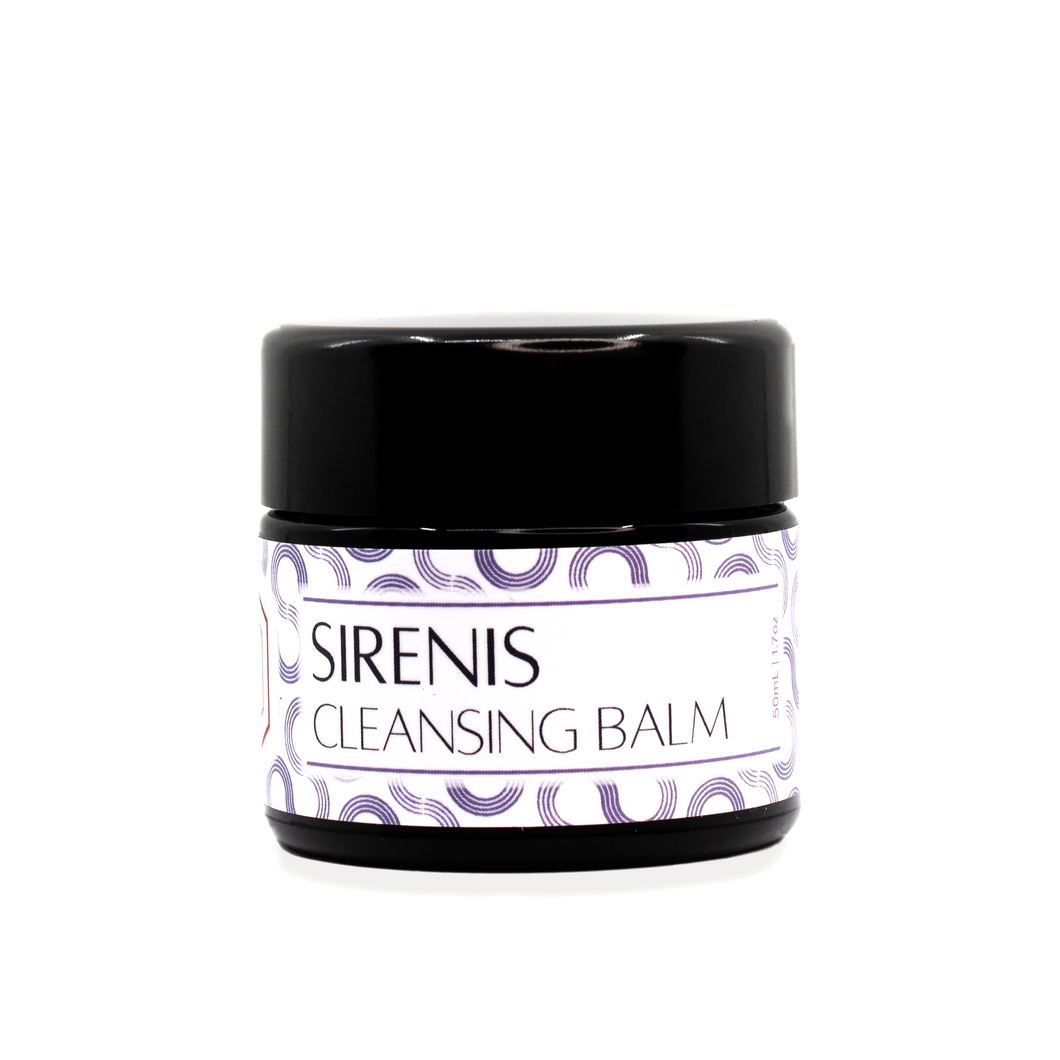 Sirenis | Cleansing Balm
Regular price $44.00 Sale
Specially formulated for those with devitalized, dry, and sensitized/reactive skin, this Cleansing Balm softens, deeply cleanses, gently nourishes, and naturally moisturizes without disrupting your skin's delicate acid mantle. Shea butter and Rosehip seed oil restore lipid barrier function. Hemp seed oil works beautifully to soothe inflammation in the skin.
Our updated formula includes a whole plant infusion of regeneratively grown Violet Leaf, Tulsi, Comfrey, and Calendula to mend damaged tissue at the cellular level and support lymphatic movement.
The essential oils in this blend are known to soothe redness and irritation, calm inflammation, even out skin tone, and aid with skin damage. This synergistic blend of German Chamomile, Geranium, Lavender, Bergamot, and Vetiver oils not only nourish the skin, but they also uplift your mood and can smooth "sharp" emotions.
Our Cleansing Balm also works beautifully for facial massage to gently move stagnant lymph and can even be used for facial gua sha.
50mL
Formulated for: 
Dry Skin
Sensitive Skin
Combination Skin
Flaking + Cracking
Skin Damage
Ingredients: Shea Butter*, Jojoba Oil*, Sunflower Oil*, Whole Plant Extracts of Violet Leaf*, Tulsi*, Comfrey*, Calendula*, Hemp Seed Oil, Rosehip Seed Oil*, Vitamin E, Essential Oils of Lavender*, Chamomile, Geranium*, Bergamot*, Vetiver*. 
*Certified Organic 

To use:
With dry hands apply a nickel-sized dollop of Sirenis to dry skin. Massage over face and neck. Place a warm, damp washcloth over your face and inhale deeply, then gently wipe away. Follow with a hydrosol or tonic and serum.

Note: If Balm melts in transit and texture changes, this does not affect the product performance, only texture.