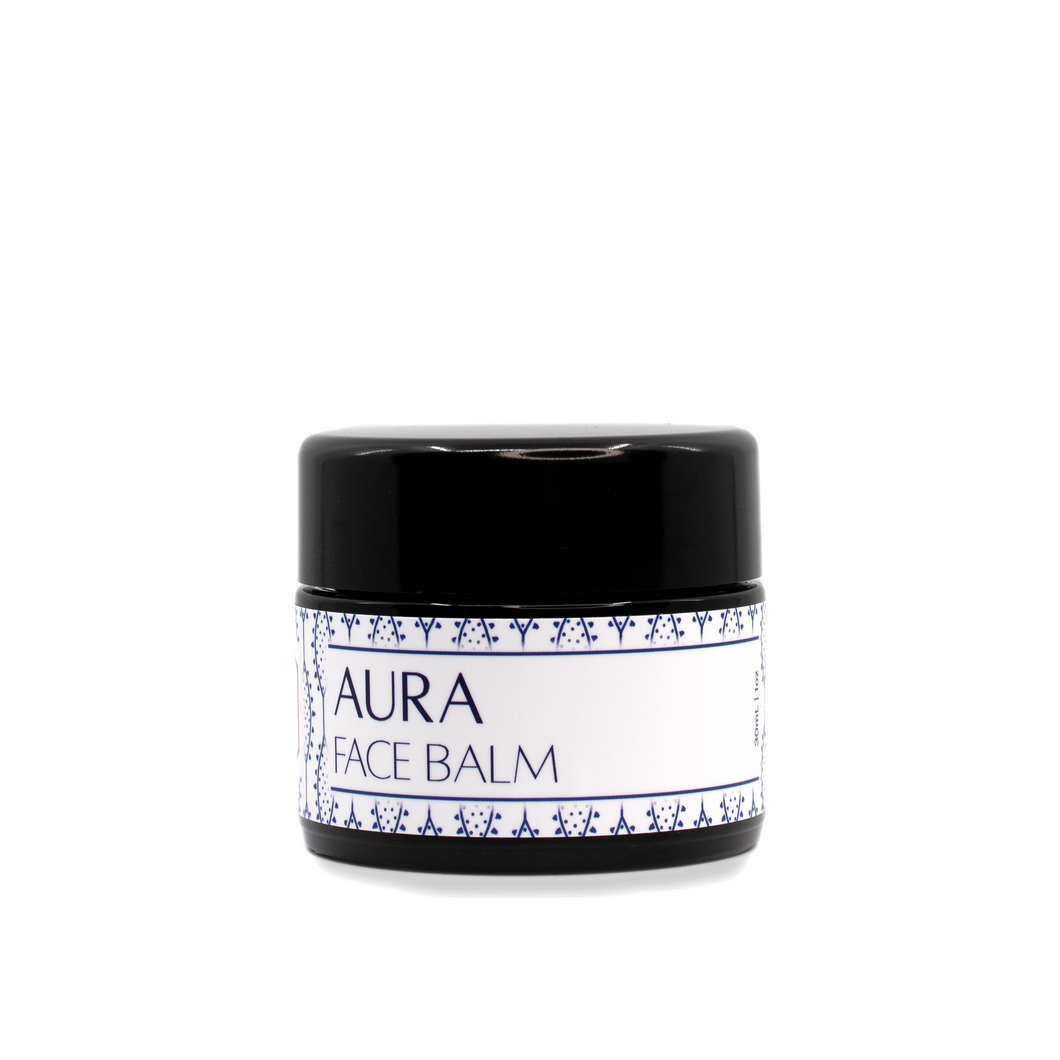 Aura | Face Balm
Regular price $48.00 Sale
For this waterless, lightweight face cream, we infused deeply restorative oils with antioxidant-rich, biodynamically-grown botanicals, then blended this infusion with nourishing plant butters for an incredibly healing face balm. The antioxidant-rich oils we chose for this balm provide protection from environmental stressors and free radical damage.
Aura contains a beautiful balance of omegas, healing unsaturated fats, and nourishing/protective saturated fats, polyphenols, as well as whole plant extracts to deeply repair and restore on a cellular level.
If you had been using Pearl + Violet Face Cream, your skin will love Aura.
30ml
Formulated for:
All Skin Types
Dry Skin
Sensitive Skin
Combination Skin
Flaking + Cracking
After-Sun Care

Ingredients: Shea Butter*, Murumuru Butter, Jojoba Oil*, Whole Plant Extracts of Marshmallow Root*, Calendula*, Plantain*, Lemon Balm*, and Nettle Leaf*, Argan Oil*, Meadowfoam Seed Oil*, Raspberry Seed Oil*, Kokum Butter, Cranberry Seed Oil*, Beeswax, Sea Buckthorn Oil, Pearl, Rosemary Extract, Essential oils of Frankincense*, Carrot Seed, Bergamot*, and Helichrysum*.
*Certified Organic
To use:
After cleansing and toning, apply a pea-sized amount of Aura to damp skin. For added nourishment, apply Aura after a serum.