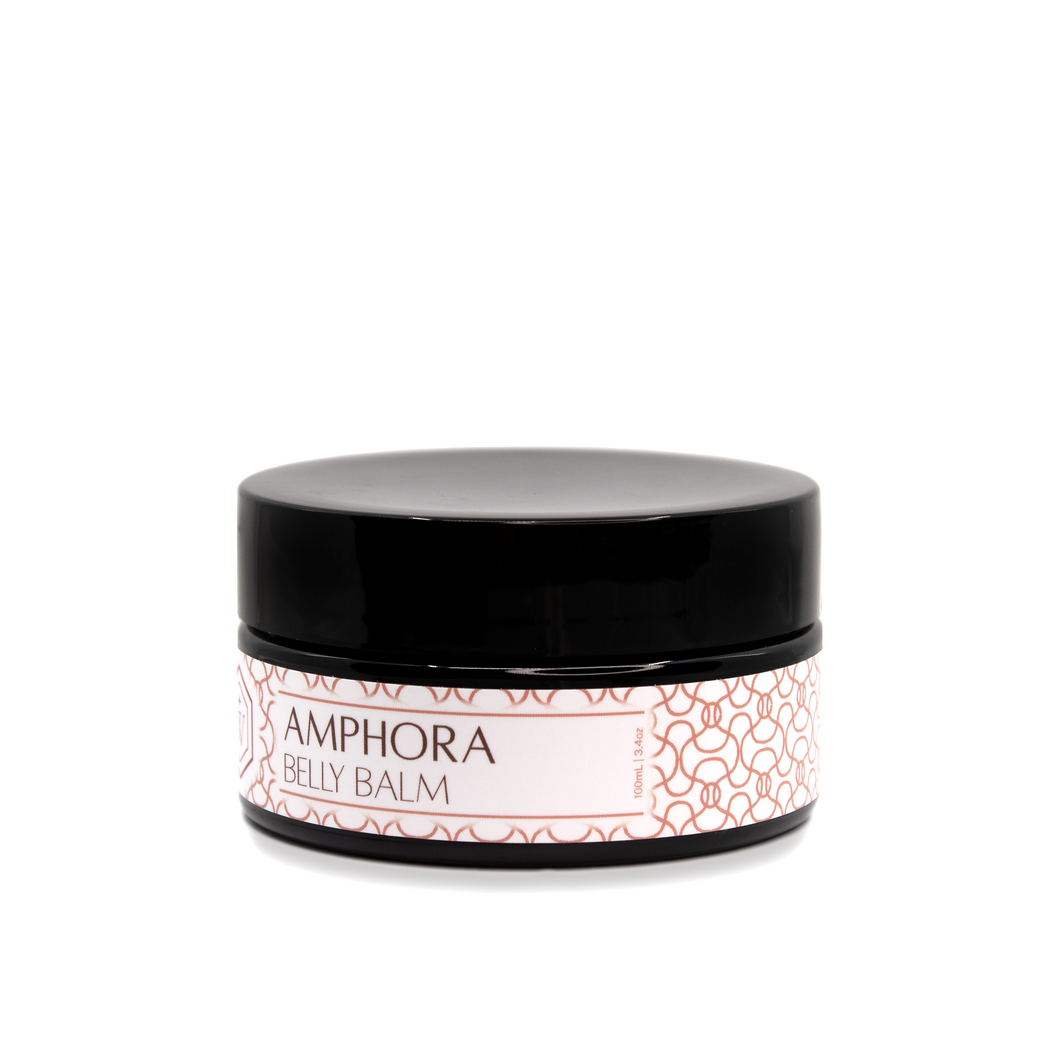 Amphora | Belly Balm
Regular price $42.00 Sale
Amphora blends a slow, whole plant infusion with Marula Oil, which calms itchiness caused by stretching skin and helps maintain the skin's elasticity, and Pracaxi Oil, which acts as an inhibitor of melanin biosynthesis, making it incredibly effective in treating stretch marks and scarring as well as melasma, and hyperpigmentation.
Gotu Kola, known in the Ayurvedic tradition as Brahmi, supports connective tissue and collagen by protecting it and encouraging new cellular growth. In Amphora, we pair it with Calendula to promote cellular regeneration, soothe irritation, and restore and maintain the skin's integrity.
High in Punicic Acid and antioxidants, our unique CO2 extraction of Pomegranate Seed supports production of collagen, repairs skin damage, and keeps skin cells toned.
Amphora makes a wonderful belly massage balm once baby has arrived to connect with your postpartum belly and show it some much deserved love.

100mL
Formulated for: 
Growing Bellies
Dry Skin
Sensitive Skin
Itchy Skin
Stretch Marks

Ingredients: Shea Butter*, Cocoa Butter*, Jojoba Oil*, Whole Plant Extracts of Gotu Kola* and Calendula*, Marula Oil*, Pracaxi Seed Oil, Rosehip Oil*, Tamanu Oil*, Pomegranate CO2 Extract*, Vitamin E.
*Certified Organic 
To Use:
With clean, dry hands, apply Amphora liberally at least once per day, and any time your skin feels tight and itchy.

Note: If Balm melts in transit and texture changes, this does not affect the product performance, only texture.