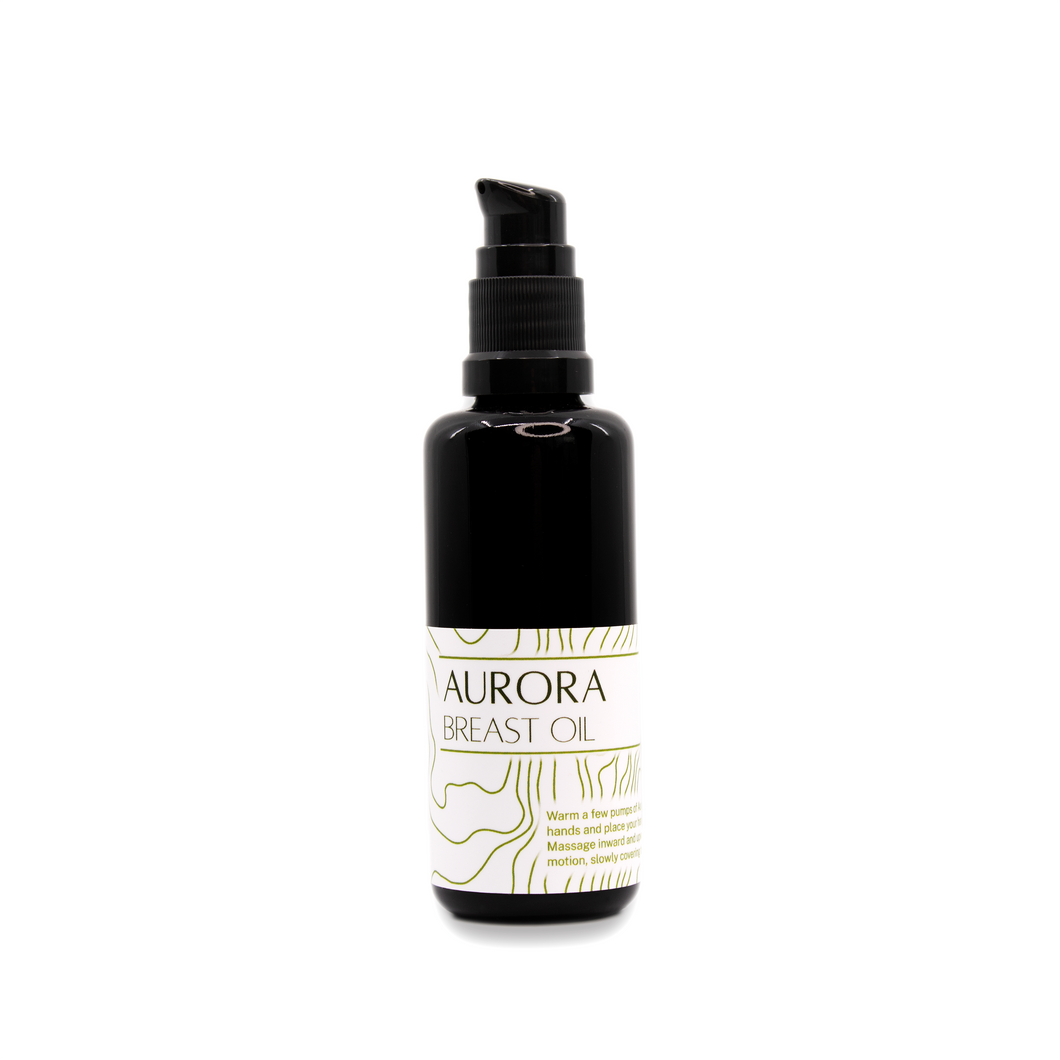 Aurora | Breast Oil
Regular price $32.00 Sale
Formulated with demulcents (moistening plants) and alteratives (plants that support your body's natural elimination processes), Aurora can aid in softening hard tissue and growths, like cysts, in the body as well as stimulating lymphatic cleansing, which makes them great for supporting healthy breast tissue.
Aurora is intended to be used as part of your consistent self-care practice.
50ml
Ingredients: Sunflower Seed Oil*, Avocado Oil*, Irish Moss*, Wakame*, Violet*, Calendula*, Red Clover*, Marshmallow Root*, Hemp Seed Oil, Castor Oil*, Pomegranate CO2*, Vitamin E, Rosemary Extract*, Essential Oils of Bergamot*, Vetiver*, Balsam of Peru, Grapefruit*
*Certified Organic
To use: 
Warm a few pumps of Aurora between your hands and place your hands under the breasts. Massage inward and upward in a circular motion, slowly covering the entire chest. Take your time, become familiar with your breasts and approach this ritual with curiosity, wonder, and reverence.