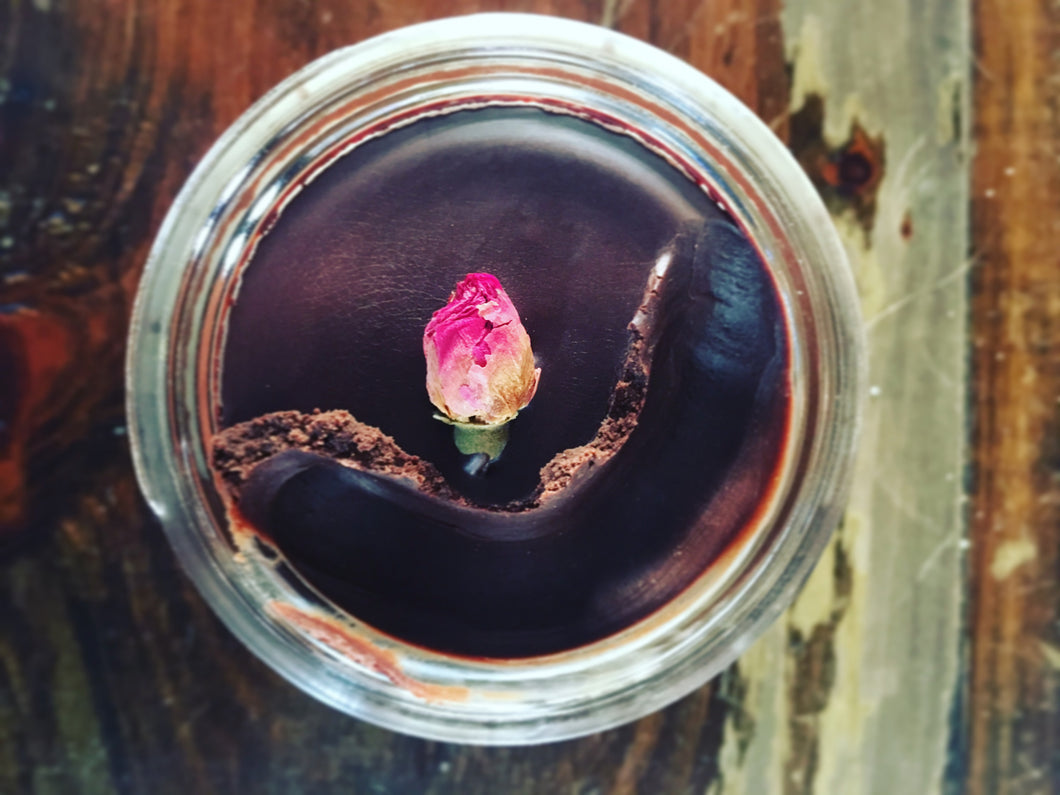 Cacao Ritual | Goddess Ghee
Regular price $13.00 Sale
Goddess Ghee's CACAO RITUAL Ghee is a decadent swirl of Ghee, sustainably harvested Raw Cacao Powder, Raw Appalachian Honey, Ceylon Cinnamon, a pinch of Cayenne pepper and a touch of Celtic Sea salt. Together they make a satisfying spoonful that delivers all the chocolaty flavor that you crave in a well balanced blend.
Enjoying chocolate with a fat like ghee helps the body make use of all the sweet magnesium rich goodness while slowing the release of sugar into the bloodstream, which has been known to help balance hormones, blood sugar and energy roller coasters. Reach for a spoon of the CACAO RITUAL Ghee trusting that you are choosing a healthier way to indulge AND reaping health benefits along the way.
We have LOVED to use the CACAO RITUAL ghee in an array of recipes, including:
- Mix a little into our All Souls Cocoa or The Lovers Cocoa 
- Substitute 1:1 in for butter/oil for baked goods
- Slather it on for a guilt-free delicious icing to any cake
- Eat from your finger, whichever one needs it most!
Available as a Sample Size: 2 oz
or Full Size: 9 oz.

+++As always, when adding new foods or herbs to your diet, check with your healthcare provider to see if any of the ingredients are contraindicated for you.+++