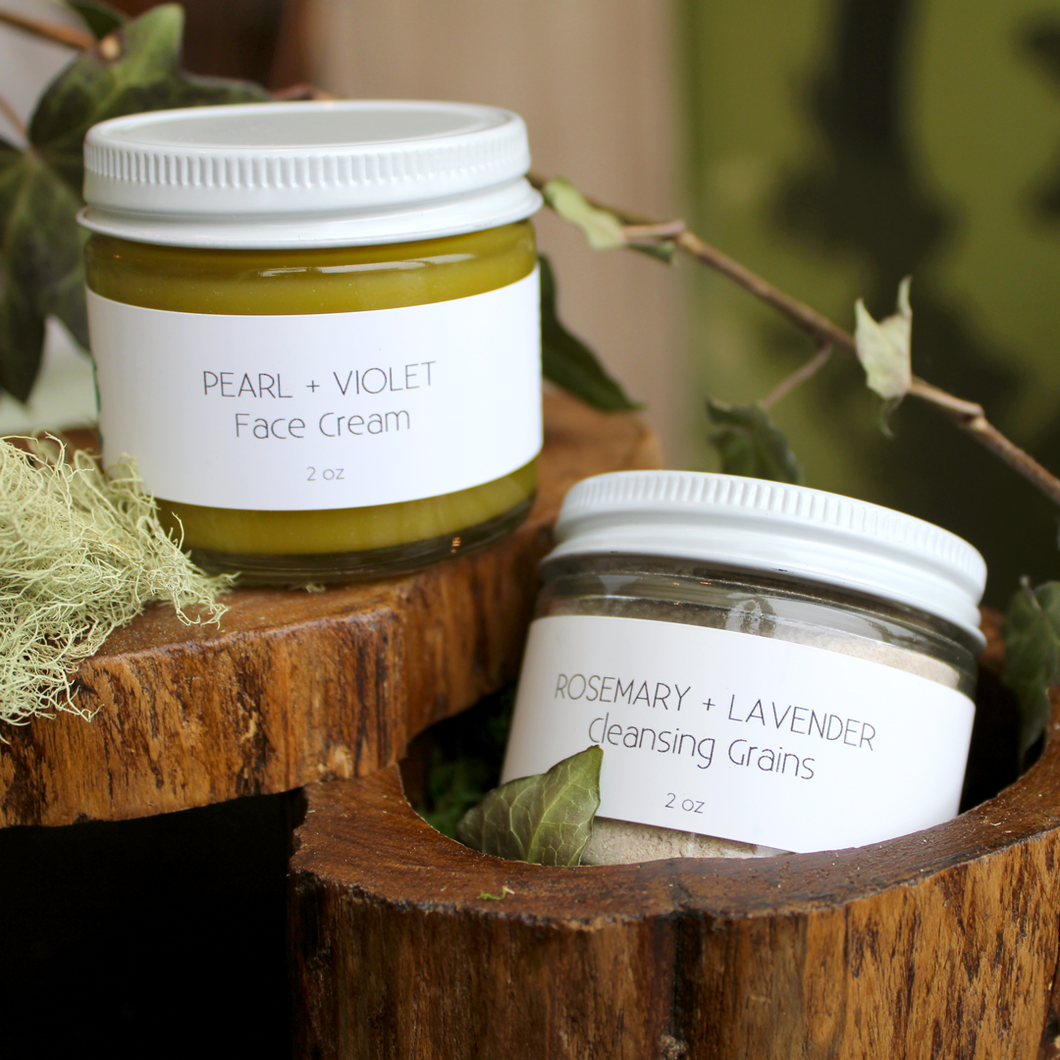 Skin Ritual Consultation
Regular price $33.00 $0.00 Sale
Not sure what your skin needs but you know it needs something?
You want your skin to glow but maybe you're not sure what it needs or where to start. Or maybe your skin is in need of some extra tending to right now but you're not sure what products would best suit you. Or maybe you're new to Whole Plant Skin Nourishment and would love some direction.
We'd love to help!
Fill out this questionnaire, purchase this consultation, and Katie, our founder and formulator, will get back to you within 48 hours with a ritual perfectly tailored to your skin's unique needs.
This consultation also includes:
2 follow-up emails from you with any clarifying questions you might have regarding the selected products and recommendations.
10% off the ritual Katie puts together for you.
Recommendations for embodied practices for cultivating resilient skin.
Here are a few example rituals Katie has crafted for clients:
Rosemary + Lavender Cleansing Grains to be blended with honey, Calendula Hydrosol, Lucent Skin Repair Serum
Blue Chamomile Cleansing Oil, Sacred Waters Repair Mist, Luna Face Serum No. 2
Fir + Myrtle Cleansing Milk, Pumpkin Enzyme Illuminating Mask to be blended with yogurt, Tulsi Hydrosol, Pearl + Violet Face Cream