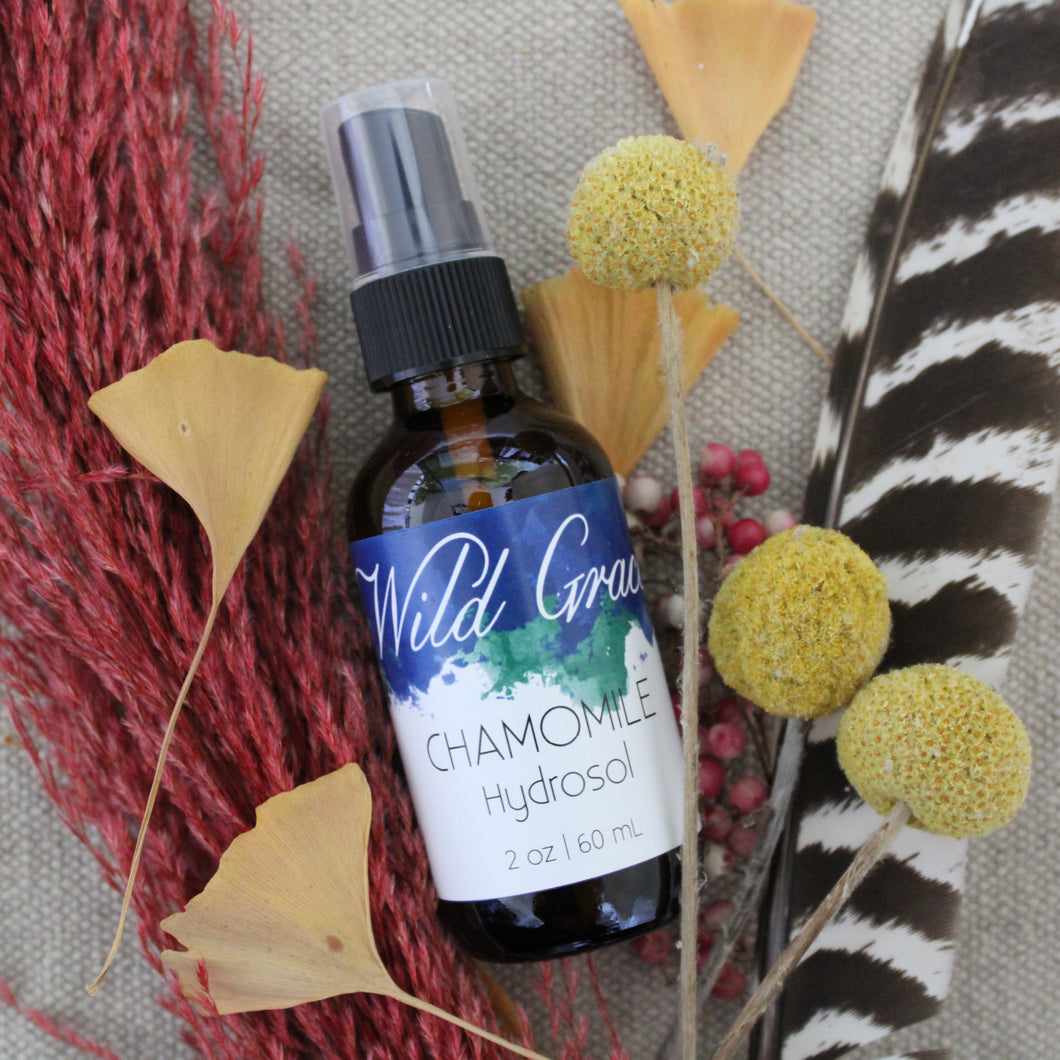 Wholistic Skin Health Consultation
Regular price $120.00 Sale
A 50 minute, 1-on-1 virtual session to go a little deeper with Wild Grace founder, Katie, into exploring your skin's innate wisdom, to listen to what messages it may be trying to communicate to you, and to get some insight on how to support your skin so that it feels healthy, resilient, and brilliant.
A Wholistic Skin Health Consultation is for you if you have some experience with Botanical Skincare but aren't quite seeing the results you want and think there may be an underlying imbalance to address. 
>> Maybe you're not sure if your skin is dry or simply dehydrated.
>> Maybe you'd like to address skin tone and texture holistically.
>> Maybe you'd like some guidance around attuning your skin rituals with your hormonal cycles.
>> Maybe you're curious if some underlying gut imbalance is partially responsible for something going on with your skin.
Your session may include:
Assessment of your elemental and constitutional makeup.
Facial Mapping.
Product recommendations or ideas of more specific usage for products you may already be using.
Herbal medicine suggestions.
Embodiment practices to support your skin's natural processes and health such as facial massage, meditation, lymphatic support, or even mindful movement.
Some slight lifestyle adjustments or practices to support your skin seasonally both topically and internally.
Your skin is a brilliant and complex organ, working every moment of every day to protect, detoxify/eliminate, and communicate with you. It is intimately connected with your nervous, immune, endocrine, and digestive systems. Together we can decipher the language of your skin and figure out how to best support your natural, healthy glow and cultivate your skin's resilience.
Fill out this questionnaire, purchase this consultation, and Katie, our founder and formulator, will get back to you within 24 hours to schedule your consultation.
This consultation also includes:
1 follow-up email from you with any clarifying questions you might have regarding the selected products and recommendations.

10% off any Wild Grace products Katie recommends for you.
This is the perfect chance to get all your questions answered and get support around cultivating resilient, healthy, glowing skin!
Cancellation Policy:
I respectfully request at least 24 hours notice for cancellations. You will be charged 50% of the service fee for last-minute cancellations. For no-show occurrences, clients will be charged 100% of the session fee. Prepaid appointments will be forfeited. Emergency situations and illness will be considered on a case-by-case basis.