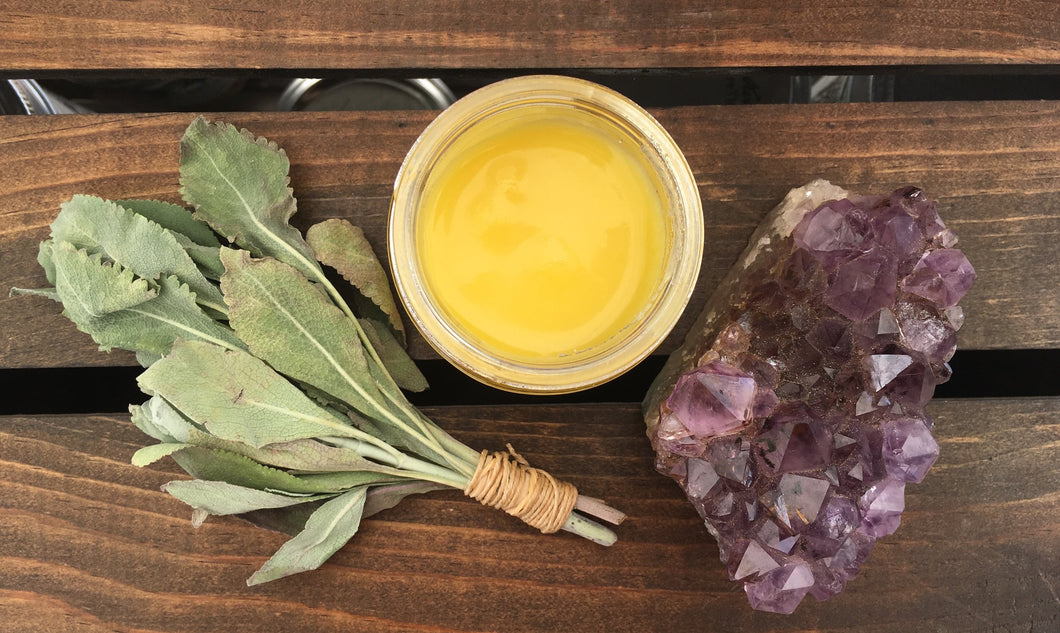 Traditional Ghee 16oz | Goddess Ghee
Regular price $35.00 Sale
An ancient recipe of grass fed high vitamin butter oil
Crafted from BANNER BUTTER, a grass fed & cultured butter churned in Atlanta, GA
Produced in a certified kitchen near Asheville, North Carolina.
No refrigeration necessary; shelf stable many months after opening.
Lactose & Casein free.
Versatile cooking and baking oil that can handle temperatures up to 485 degrees without smoking or burning.
Great for veggie stir fry, pan searing meat, popcorn, tortillas, soups and stews, grains, potatoes and oatmeal.
Spread on bread, toast, pancakes, waffles, crackers, fruit, veggies. Awesome addition to smoothies, coffee or tea.
Use it as a base for fudge, dressings or other treats. Eat it with a spoon or finger (we do).
16 oz.
+++As always, when adding new foods or herbs to your diet, check with your healthcare provider to see if any of the ingredients are contraindicated for you.+++