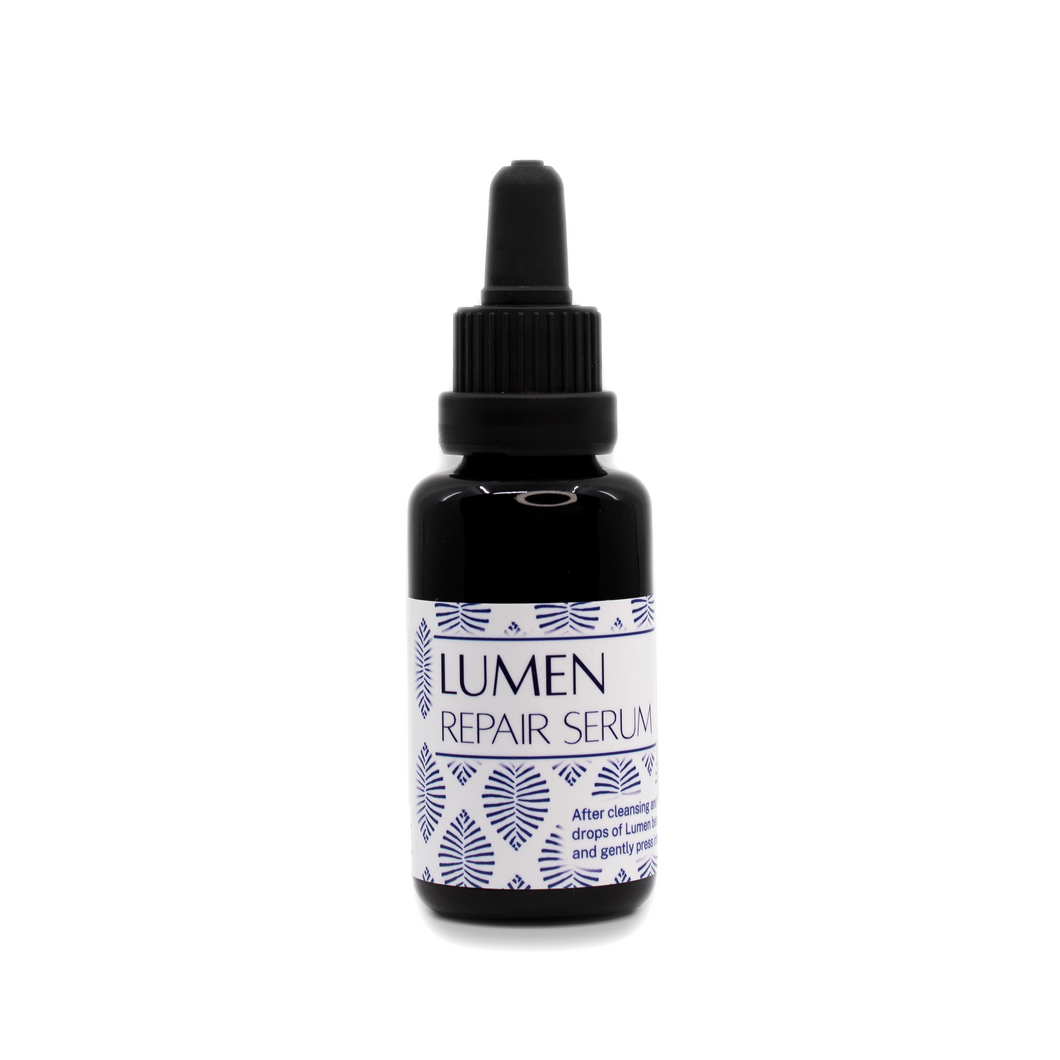 Lumen | Repair Serum
Regular price $54.00 Sale
A luxurious and potent treatment for damaged skin. Healing oils infused with herbal extracts, including Yarrow, Calendula, and Reishi, deliver powerful plant actives to soothe, deeply nourish, and repair.
Lumen unites our most potent lipid oils including Black Cumin Seed, Pracaxi, and Rosehip Seed with skin-restorative plants and drop dose essential oils to treat chronic skin conditions ranging from acne to eczema and dermatitis. This formula balances and restores your skin's lipid barrier, mends tissue at the cellular level, and corrects discoloration caused by sun damage and scarring.
30ml
Formulated for: 
Sensitive Skin
Dry Skin
Chronic Acne
Skin Damage + Scarring
Hyperpigmentation
Eczema
Dermatitis
Combination Skin
Ingredients: Argan Oil*, Grapeseed Oil*, Meadowfoam Seed Oil, Black Cumin Seed Oil*, Whole Plant Extracts of Comfrey*, Calendula*, Yarrow*, Plantain*, Reishi*, and Gotu Kola*, Rosehip Seed Oil*, Pracaxi Seed Oil, Tamanu Seed Oil*, Neem Oil*, Sea Buckthorn Fruit Extract*, Rosemary Extract*, Essential Oils of Lavender*, Frankincense*, Yarrow*, Helichrysum*, Carrot Seed*, Cistus.
*certified organic
To use:
After cleansing and toning, rub 4-6 drops of Lumen between your palms and gently press into your skin.