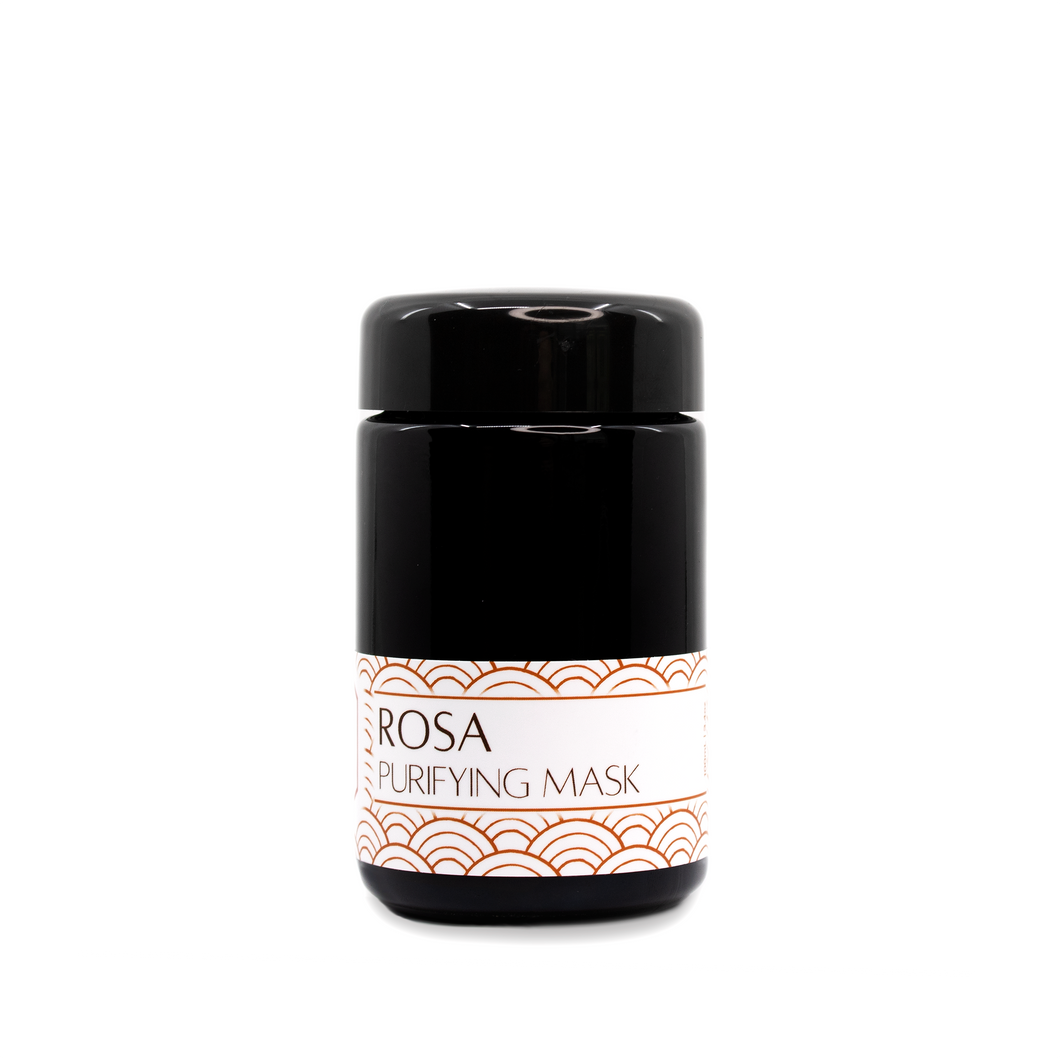 Rosa | Purifying Mask
Regular price $48.00 Sale
New Size! Moving from 60ml to 100ml.
Rosa is formulated for oily, acne-prone, congested, overactive skin. The patterns associated with these skin symptoms are damp heat so often the skin will be red with chronic blemishes, blackheads, inflammation, tenderness and swelling, overactive oil production, blackheads, congestion, enlarged pores, infection, or even scarring. In Ayurveda, you likely identify primarily with the Pitta constitution.
Rosa contains mindfully grown herbs with cooling, astringent, skin- and blemish-soothing herbs along with gently purifying clays that won't dry out your skin or cause further imbalance. Instead, it works to bring your skin back into balance, the plants harnessing your skin's innate intelligence through the language of Nature.
100ml | 20 masks
Formulated for:
Oily Skin
Blemish-Prone Skin
Congested Skin
Sensitive Skin
Ingredients: Rhassoul Clay, French Green Clay, Burdock Root*, Echinacea Root*, Neem Leaf*, Plantain*, White Willow Bark*, Yarrow*, Amla*, Marshmallow Root*, Lemon Balm*, Rose*, Fennel*, Kelp*.
*Certified Organic
To Use: 
Mix 1-2 tsp. of Rosa with warm water or hydrosol to make a thin paste, allow it to steep for 10 minutes. Apply to your skin and leave on for 8-10 minutes keeping the mask moist by misting with a hydrosol. Wash off with warm water and follow with a hydrosol or tonic and serum.