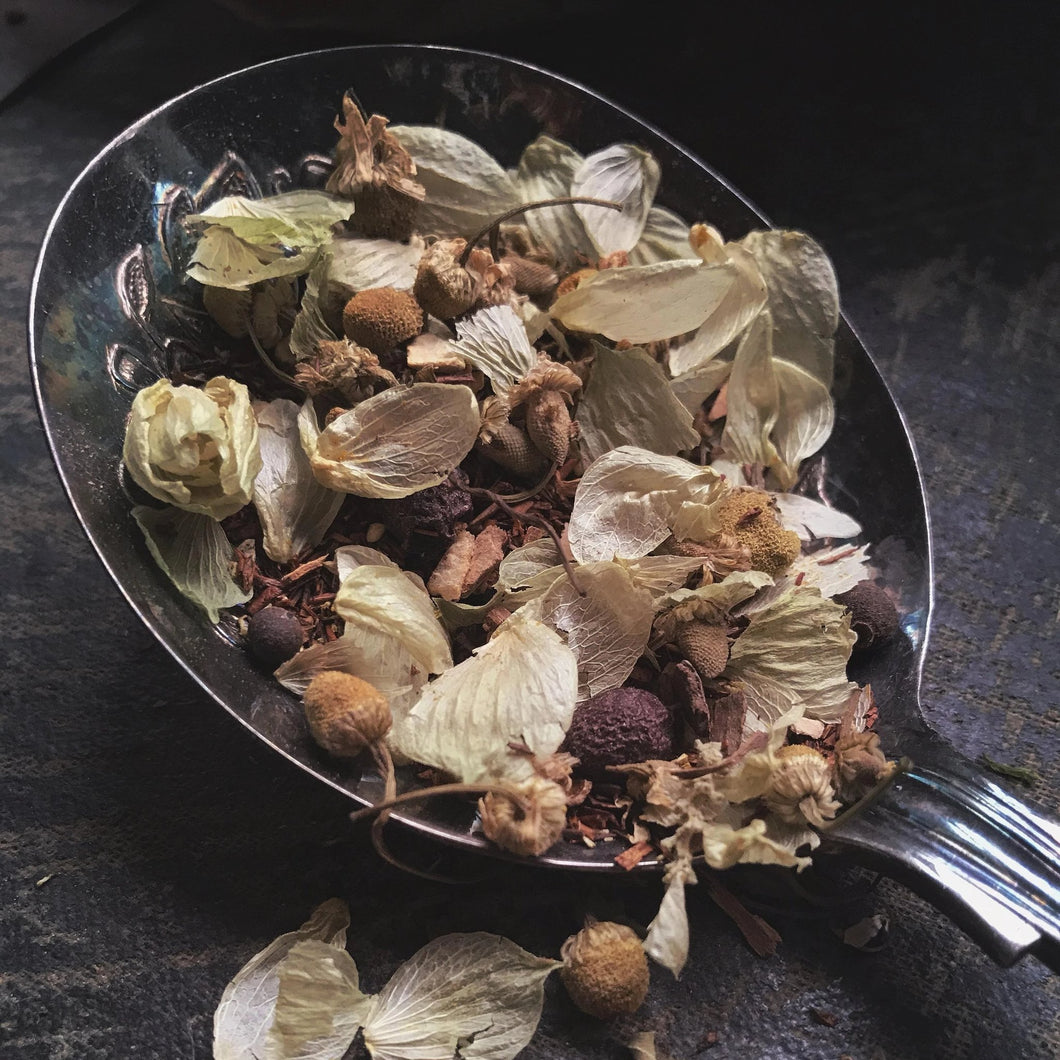 Holistic Nourishment Package
Regular price $297.00 $197.00 Sale
My work focuses mainly on eliminating symptoms related to internal imbalances that are reflected by your skin's health. I support women through the many phases of their cycle as well as transitioning through the Maiden, Mother, and Crone archetypal phases of life. And I love helping folks re-member that their bodies can be a safe place to come home to and that by listening deeply, the body and our skin is a powerful ally in healing
Through working with me, together we will:
Create a roadmap + mental framework for your healing path.
Focus on what really makes a difference for your health and well-being rather than piling on a 'kitchen-sink' protocol hoping that it works.
Address the root causes of your symptoms, not just the symptoms themselves.
Find the herbal allies and embodied practices that will support you physically, mentally, spiritually, and emotionally.
Whether you're looking to connect more deeply to yourself through the elemental framework of nature's wisdom or eliminate acute physical symptoms by naturally addressing the root cause, you're in the right place.
For folks wanting to address longer-term symptoms such as anxiety or nervous system ailments, digestive upset, or chronic fatigue. This package is a 6-week time commitment and includes:
90min Holistic Intake Session where we'll go over your health history and evaluate the patterns underlying the presenting symptoms.
60min followup session to address your Personalized Wellness Plan which will include an herbal formula as well as other practices and recommendations.
60min followup session to address any wins and challenges that have surfaced and to create a plan for moving forward through continued personalization of your wellness plan.
Investment does not include the cost of herbal remedies.