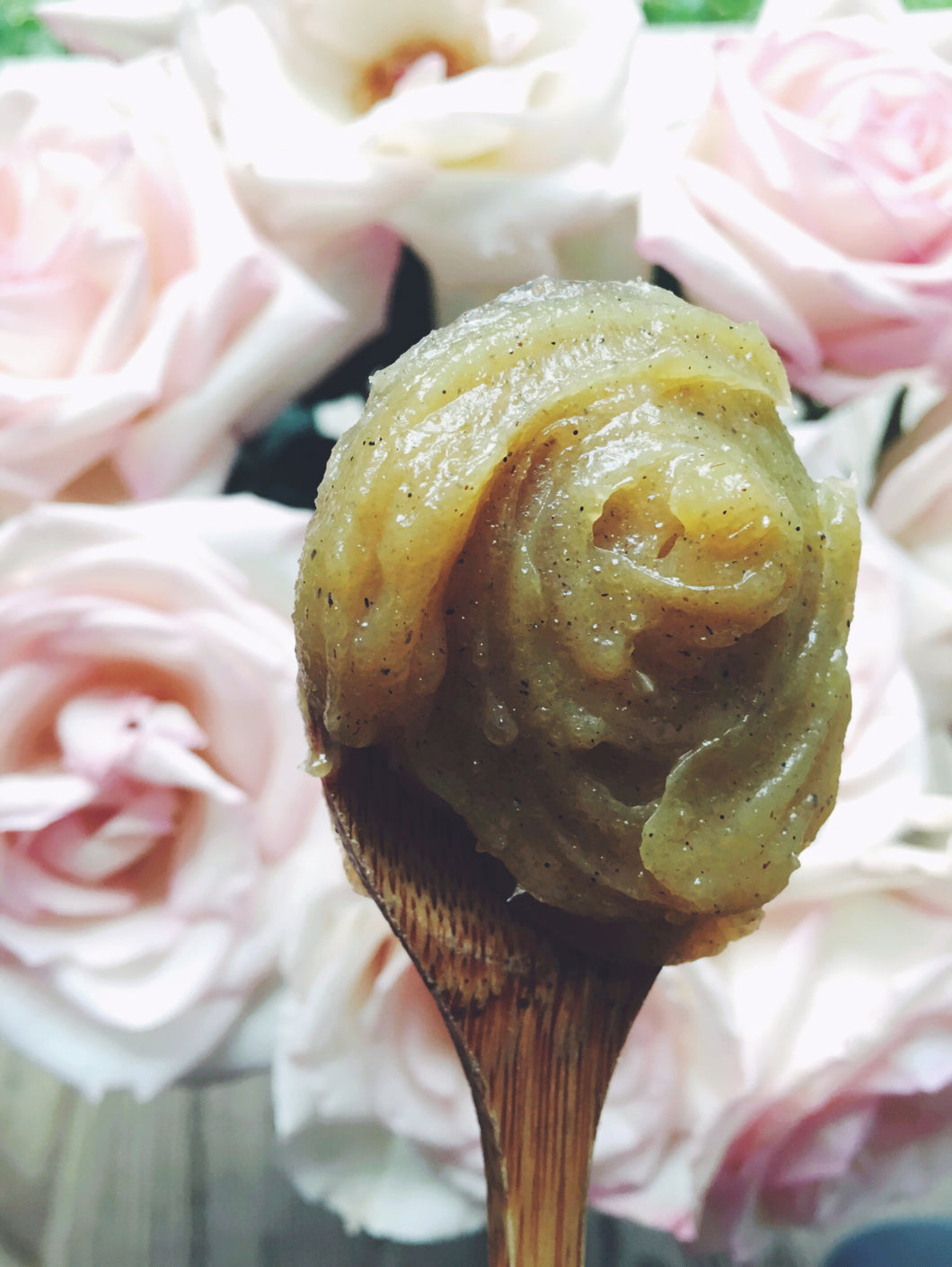 Queen Bee | Goddess Ghee
Regular price $13.00 Sale
Goddess Ghee's extra caramelized Grass-Fed Ghee blended with raw Appalachian Honey, Shatavari Root, Rose, Cardamom, Vanilla Bean, a pinch of Celtic Sea salt and topped with Rose.
This is a simple and sweet blend that both adults and children adore. In Ayurveda, ghee mixed with raw honey is considered one of the most nourishing food medicines. Following traditional ratios that best serve the body, this blend is a luscious jar of creamy deliciousness. Shatavari, an Ayurvedic herb, has traditionally been used as a safe tonic herb that promotes feminine balance, though is safe to eat for all bodies.
We love to mix a little into our Sacra Golden Milk, All Souls Cocoa, & The Lovers Cocoa. You can also spread it on toast, breads, hot cereals, muffins. Use it as a nourishing and delicious icing or blend it up into teas for a sweet creamy cup of yum. Try it in Chamomile, Lavender, Rose, Mint, or Chai tea.
Available as a Sample Size: 2 oz
Or Full Size: 9 oz.
+++As always, when adding new foods or herbs to your diet, check with your healthcare provider to see if any of the ingredients are contraindicated for you.+++