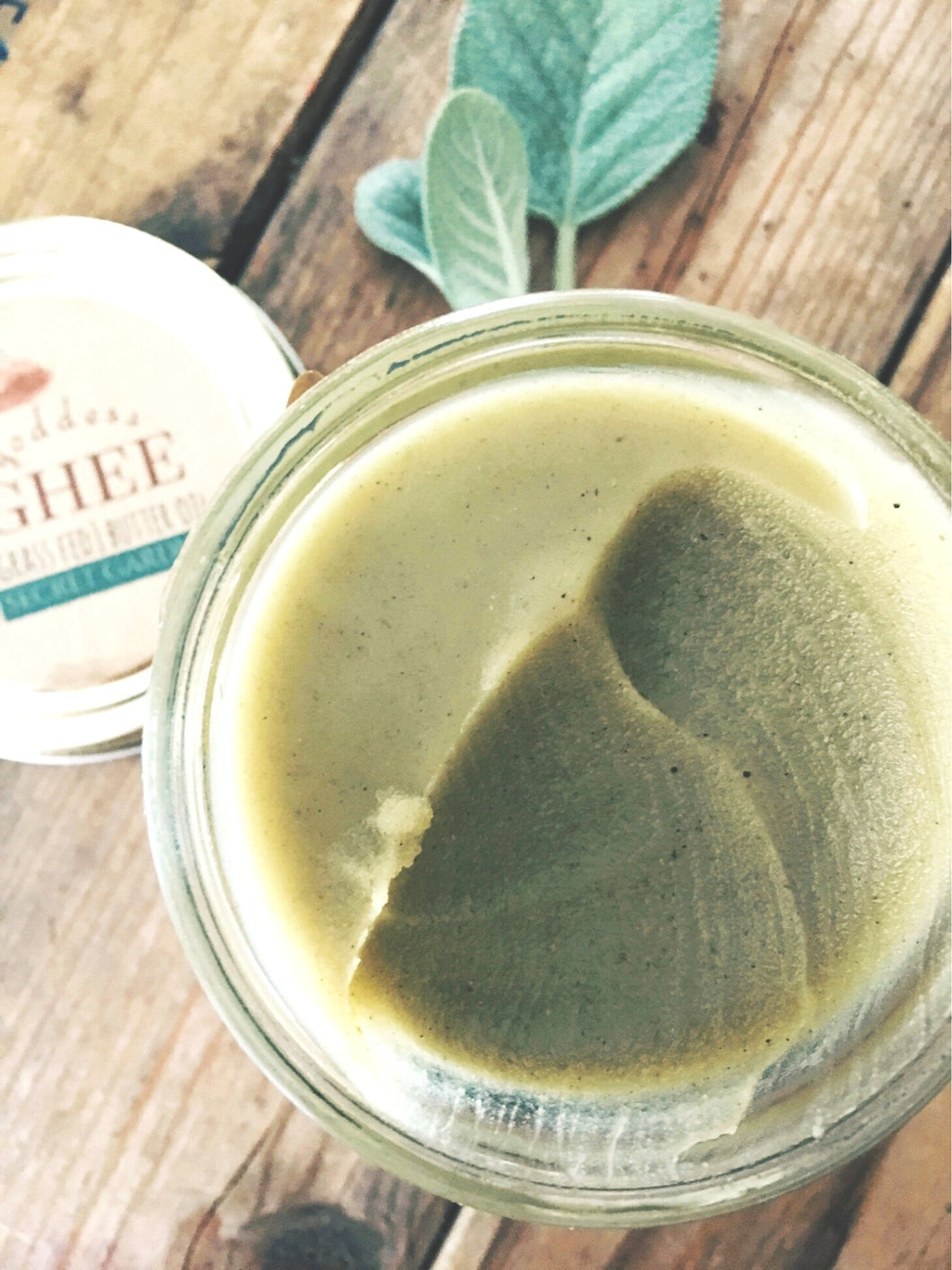 Secret Garden | Goddess Ghee
Regular price $30.00 Sale
"Secret Garden" is Goddess Ghee's  traditional Ghee infused with all organic Rosemary, Sage, Thyme, Garlic, Onion, Lavender, Celtic Sea Salt and a sprinkle of Ceylon cinnamon. Topped with Lavender flowers.
This blend is perfect for cooking, sautéing or roasting practically anything. Many of the classic savory herbs used in cooking are blended right into the ghee, making it simple to get a full flavored dish without having to add so many ingredients. Just a spoonful to a hot skillet or rubbed over roasted meats, veggies, mushrooms will fill your kitchen with culinary bliss.
Easy to use and packed with flavor, we've enjoyed using Secret Garden by:
Coating potatoes and roasting them in the oven (think hasselback herb coated sweet potatoes)

Slather it on meat for the perfect sear - ghee has a smoke point of 450 degrees and won't burn like most other oils during the searing process.

Try frying eggs in it, spread it on toast, bagels or really anything that needs a spoonful of savory.
Available as a Sample Size: 2 oz
or Full Size: 9 oz.
+++As always, when adding new foods or herbs to your diet, check with your healthcare provider to see if any of the ingredients are contraindicated for you.+++