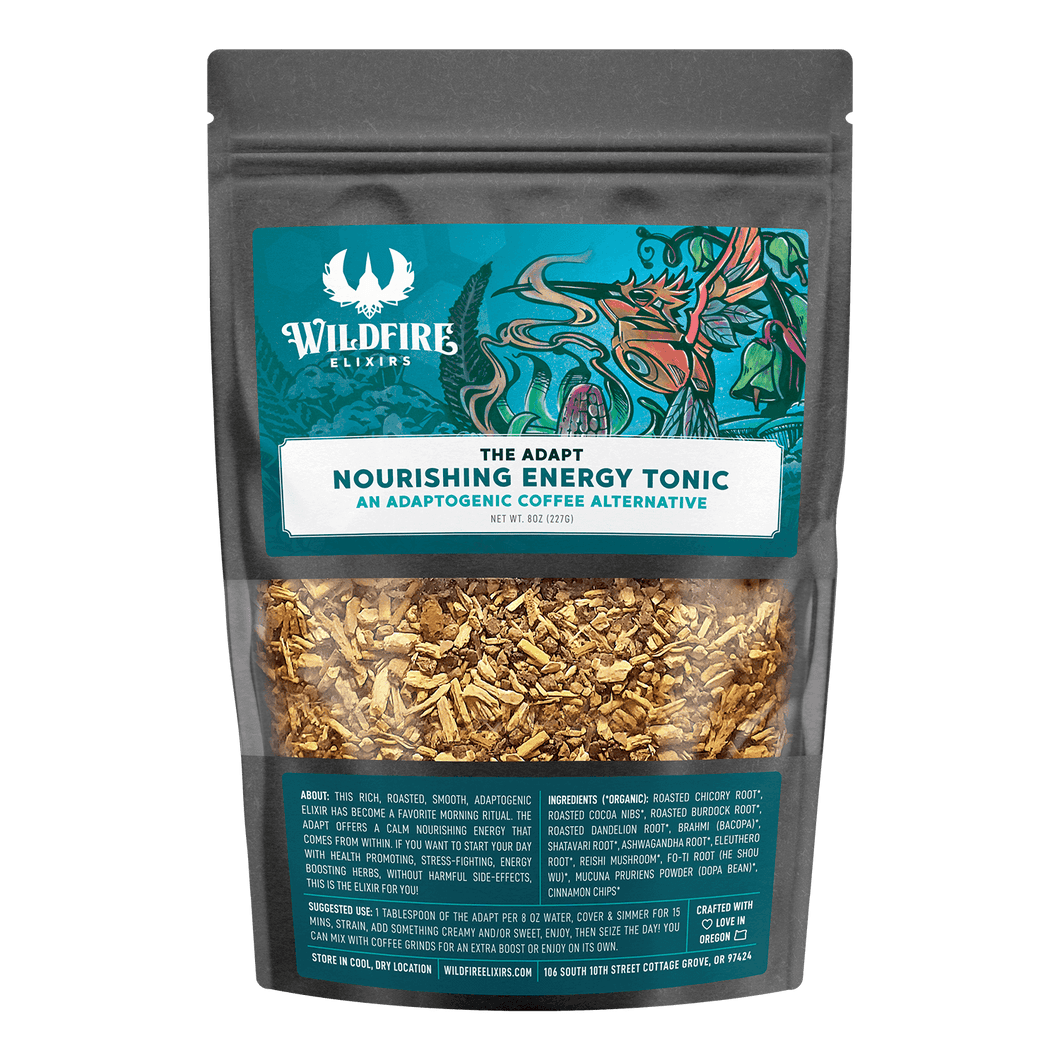 The Adapt | Coffee Alternative
Regular price $26.00 Sale
This rich, roasted, smooth, adaptogenic elixir has become a favorite morning ritual. The Adapt offers a calm nourishing energy that comes from within. If you want to start your day with health promoting, stress-fighting, energy boosting herbs, without harmful side-effects, this is the elixir for you!
Instructions: 1 Tablespoon of The Adapt per 8 oz water, cover & simmer for 15 mins, strain, add something creamy and/or sweet, enjoy, then seize the day! You can mix with coffee grinds for an extra boost or enjoy on its own.

Ingredients: Roasted chicory root*, roasted cocoa nibs*, roasted burdock root*, roasted dandelion root*, brahmi(bacopa)*, shatavari root*, ashwagandha root*, eleuthero root*, reishi mushroom*, fo-ti root(he shou wu)*, mucuna pruriens powder(dopa bean)*, cinnamon chips*, Love♥.
*Certified Organic