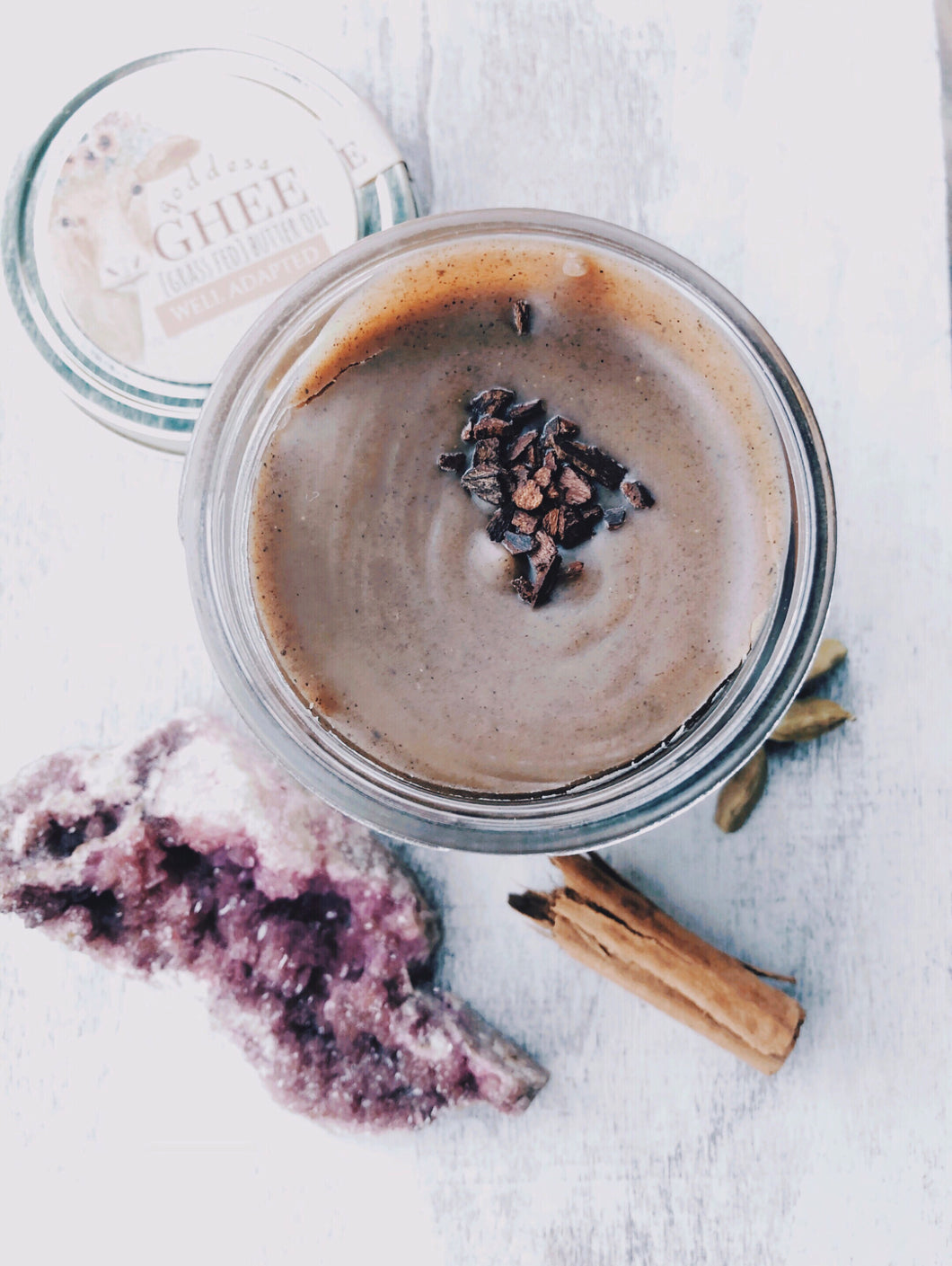 Well Adapted | Goddess Ghee
Regular price $13.00 Sale
"Well Adapted" blends a trio of powerful adaptogens: Maca, Shatavari, and Ashwagandha into Goddess Ghee's Grass-Fed Ghee along with Ceylon Cinnamon and Cardamom.
These herbs allow the body to adjust and handle the affects of stress and everyday hustle and bustle while maintaining a healthy sense of balance. Created in response to the fast pace living of modern life, the Well Adapted Ghee is a delicious blend of medicines and ghee whipped with intention for your mind and body.
Perfect baked into cookies, muffins, added to oatmeal, gently melted and blended into smoothies or added to morning tea brews. Simply add 1-2 teaspoons to tea or coffee and blend on high for 2 minutes (check that the lid is securely on!)
Available as a Sample Size: 2 oz.
Or Full Size: 9 oz.
+++As always, when adding new foods or herbs to your diet, check with your healthcare provider to see if any of the ingredients are contraindicated for you.+++